---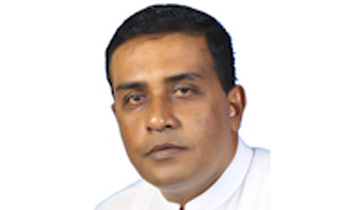 Kurunegala District UNP MP Thushara Indunil lamented that the confrontational politics within the coalition government was causing him frustration.
He made these observations at a Kurunegala District convention of the "March 12th Movement." He said that there were doubts being created among the people about the activities of the government and that people were asking whether the government was nabbing the rogues or whether the rogues were nabbing the government.
He said that he was the only MP who attended the convention. He said he felt frustrated as he had striven so hard towards the victory of President Maithripala Sirisena, but been overlooked when ministerial portfolios were being handed out. He said three persons from Kurunegala who had worked against Mr. Sirisena at the presidential election were now ministers.
He said that he was surprised that the university students had not protested against SAITM during the time of the previous administration. He said that when he asked the students about this they had said it was because they were afraid of Gotabaya Rajapaksa.
He said politicians had become so corrupt that people had begun to realise their mistake in voting for them. He added that the coalition government was unable to go forward as there were conflicting views and agreement was not possible. (Pushpakumar Jayarathne)