---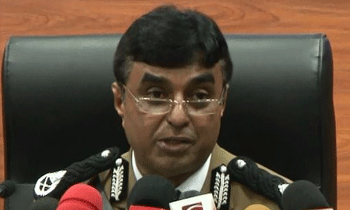 The terrorism had not been eliminated completely from the country and the attempts made by the LTTE organisation to stage a comeback should be defeated at any cost, IGP Pujith Jayasundera said in Jaffna on Tuesday.
The IGP expressed these views during a discussion held with the religious leaders and civil society organisations at the Auditorium of the Jaffna Police station on Tuesday afternoon.
"Though we say we have eliminated terrorism from the country, no one can make sure that seeds of terrorism had been removed completely. It is true that the weapons used by the terrorists were handed over in large number to the Government but it doesn't mean all the weapons had been handed over," he said.
He said the mindset of some of the former LTTE cadres had not been changed because of the rigorous training they have received.
"We have to put an end to this now. The Police and the STF has ensured the security but we need the public assistance as well. The Police, the State officials and the residents should maintain better relationships to overcome this menace," he said.
"Some extremists and organisations are attempting to portray a wrong picture about the situation in the North for their petty gains, using some media institutions. This is how the LTTE made its entrance back in the days. We shouldn't allow this to succeed," he said. (By Romesh Madushanka)