---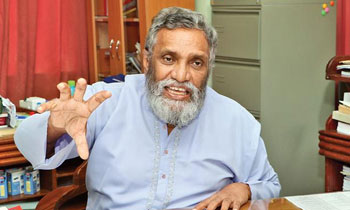 The political parties and independent groups that contested the Local Authorities Elections had sought more time for the nomination of their woman representatives, Elections Commission Chairman Mahinda Deshapriya said yesterday.
Mr Deshapriya told the Daily Mirror that the Commission would decide whether to grant the extension or not at its meeting scheduled for today.
According to the new law governing the Local Authorities, 25 percent of representatives in each council should be reserved for women.
Members are elected under a mix of the First Past the Post and the Proportional Representation system.
Asked whether there were errors in the calculation of members elected to 36 local bodies under Sri Lanka Podujana Peramuna (SLPP), he said it was a mere allegation by one MP.
However, he said the Commission decided to stand by its calculation.
A political party form an administration in a local body only if it had got more than 50 percent of the total membership. Otherwise, there has to be political alignment.
People's Action for Free and Fair Elections (PAFFREL) said a single party had got more than 50 percent of members at 138 councils.
Therefore, the party concerned could nominate chairmen and mayors.
However, none of the parties has been able to get such a higher percentage at 170 local bodies.
Any party can form the administration at these local authorities only in alliance with others. There are 34 local bodies where a single party has got exact 50 percent of members elected on its ticket.
According to PAFFREL, no party can form administration at any local body without the support of other parties in the districts of Polonnaruwa, Mullaithivu, Mannar and Vavuniya. (Kelum Bandara)
Video by Damith W. and Sanjeewa