---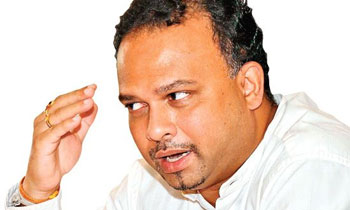 Japanese authorities have informed Sri Lanka that some of the Ceylon tea exports to that country are not up to the required standards because of the presence of a chemical component, Plantation Industries Minister Navin Dissanayake said.
He said the issue was discussed at the highest level and that the Sri Lanka Tea Board Chairman was also scheduled to leave for Japan at the end of this month.
"They have not issued any warnings but they have said that some of our teas that are coming to Japan are not meeting the standards. There is a particular chemical component (MCPA) in tea and that is over and above the standards they have set. Our tea exports are up to the standards set by the European market. Now the Japanese standard is much higher than the European standard. The chemical level found in some exports is higher than accepted by the Japanese," the minister said.
He said Sri Lanka had asked Japan for 'some time' to resolve this issue.
"What we are requesting them is to give us some time, about six months. We can adapt our procedures and introduce a new chemical that they can accept within the given timeframe so that this problem will be resolved," the minister said.
He said the chemical levels in tea have increased with the use of weedicides introduced as an alternative for Glyphosate.
"We have told the companies not to use this alternative. We have to have a better weedicide. If Glyposate was not banned, we wouldn't be having this issue," he said. (Lahiru Pothmulla)