---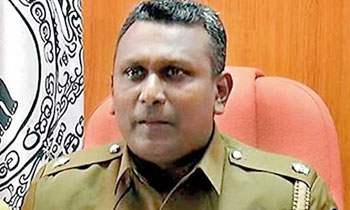 At least 41 suspects had been arrested during raids carried out in Jaffna following the recent sword attack incidents in the peninsula region, Police Spokesman SP Ruwan Gunasekera said.
He said that special search operations had been conducted in the Kopay, Manipay, Jaffna and the Chunnakam Police areas during the last two days.
He said three Police teams had been deployed in the area to arrest suspects over the sword attacks.
"Investigations are carried out by the Northern Senior DIG on the instructions of the IGP Pujith Jayasundera," he said.
Last week the Police arrested six men in connection with the sword attacks in Jaffna. The recent arrests have been made following the information given by the arrested suspects.
Meanwhile, all leave has also been cancelled for Police personnel in the Jaffna Police Division.
The Police said several people had been injured in several attacks recently in Jaffna, where gangs wielding sharp weapons and swords attacked civilians. (Darshana Sanjeewa)