---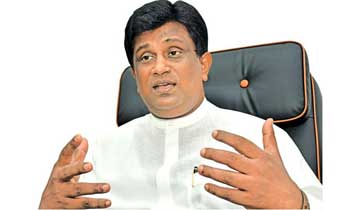 The United National Party (UNP) today pointed the finger at the Joint Opposition (JO) for attempting to delay the polls for Local Government bodies by filing a case in courts.
UNP Deputy Minister Ajith P. Perera told a news conference that all the groundwork had been made to hold polls by the end of January next year.
"Against this backdrop, the accomplice of the JO had gone to courts to get the election delayed. When there is no election in the horizon, they want elections. When the elections are announced, they go into hiding. As cowards, they had gone to courts now to get a restraining order," he said.
He said the UNP was ready to face the elections and expressed optimism that people would give a fair mandate after considering the projects implemented by the government and policies introduced by it.
"I challenge the Sri Lanka Freedom Party (SLFP) and the JO to come forward, face the people and to accept the people's mandate. There are criticisms about us but the criticisms over the JO still outnumber them. People have not forgotten they way they handled the projects in the past and how they behaved," he said. (Lahiru Pothmulla)