---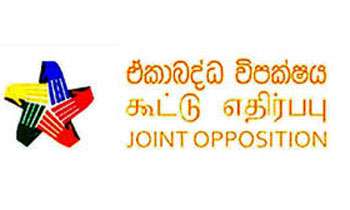 The joint opposition is due to hold a crucial meeting tomorrow (9) at which they would decide on the formation of an alternative government, it is learnt.
The meeting is due to take place at the residence of the chairman of the Sri Lanka Podujana Peramuna (SLPP) Prof. G.L. Peiris.
The meeting takes place against the backdrop of unconfirmed reports that President Maithripala Sirisena met with former President Mahinda Rajapaksa at the residence of former minister S.B. Dissanayake.
The joint opposition at this crucial meeting will decide on whether to move to unseat the UNP from office or not. (Kelum Bandara)