---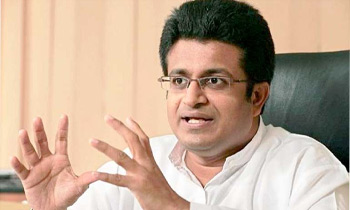 The Joint Opposition yesterday said that they would boycott the special Parliamentary debate scheduled to celebrate Prime Minister Ranil Wickremesinghe's 40-years in Parliament.
Joint Opposition MP Udaya Gammanpila speaking at a news briefing said the decision had been made based on two factors.
"If there is a special debate to mark Mr. Wickremesinghe's 40-year in Parliament, the same should be done for other Parliamentarians as well," he said.
He said that the other reason behind the boycott was that they condemned some actions taken by Mr. Wickremesinghe during his 40-year tenure in Parliament rather than appreciate it. (Kalathma Jayawardhane)