---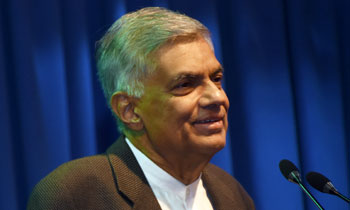 It may be difficult to go back to system of governance based on pre-1972 era as the parties have committed themselves to maximum devolution of power unlike those days where the Government Agents represented the state at the village level, Prime Minister Ranil Wickremesinghe said yesterday.
The Prime Minister made this remark at the Dudley Senanayake memorial lecture organized by Dudley Senanayake foundation together with Friedrich Naumann Shiftung Fur Di Freiheit at Temple Trees last evening.
"It is difficult to go back to pre-1972 system. One reason for this is there is a devolution of power today, and we are committing towards it to the maximum extent without changing the character of the state. Earlier the GAs carried out the work of the state. However today there is a Provincial Council system. One has to consider the relationship between the periphery and the Provincial Councils. How do we share the power between them? These are important issues. In a devolved government the first thing that needs to be considered is the relationship between the central executive and the provincial executive," he said.
"One area under discussion currently is the executive presidency and on how to increase the power of Parliament, so that it could control the government. How to steer a state that is under the control of Parliament? There are some parties who want executive presidency be abolished while a few other want it retained. Meanwhile there are a few others who want to go back to a system based on Soulbury Constitution," he added.
"Around the past ten years, we have seen the strengthening of the presidency. We saw it except the time when I was the Prime Minister under President Chandrika Kumaratunga. Since 2005, there was strengthening of presidency at the expense of Parliament. The House actually suffered. As a result, the country fell into a deep debt and the repayment has exceeded Rs. 4 trillion. We found a Chief Justice was removed without going through an impeachment process. There was no resolution to remove the CJ. We saw Field Marshal Sarath Fonseka was imprisoned. Then we thought we should do away with the Executive Presidency. That concept had brought many forces together and a Constitutional Assembly was subsequently formed. Before doing that, the 19th Amendment was brought in, and some powers of the executive presidency were removed. Six Sub Committees of the Constitutional Assembly have made their submissions. Upon that, an interim report will be presented to the Assembly, and after necessary debate, a final decision will be made," he said.
Prominent figures, including Ministers Rauff Hakeem, D. M. Swamynathan, Ravi Karunanayake and State Minister of Defence Ruwan Wijewardene participated in the event. (Yohan Perera)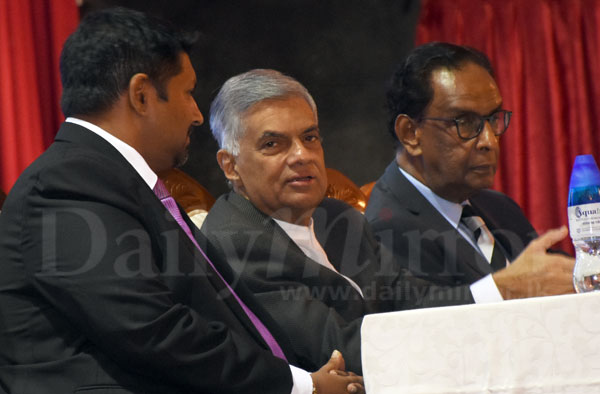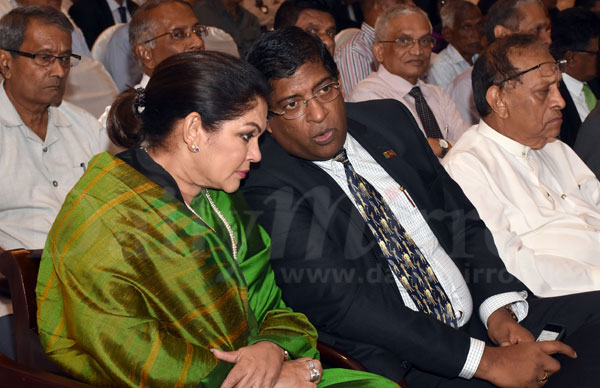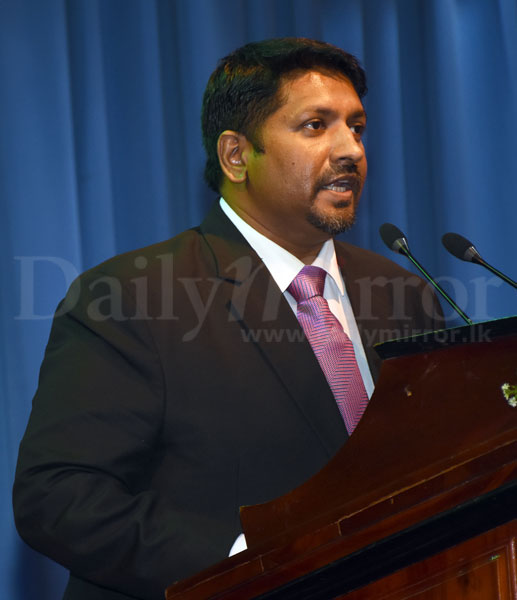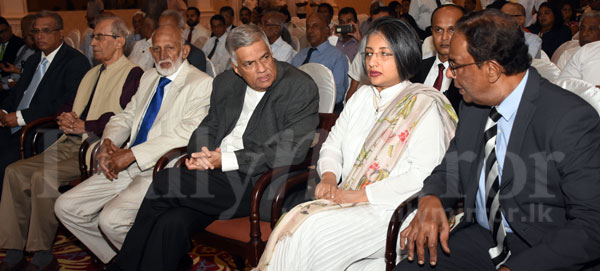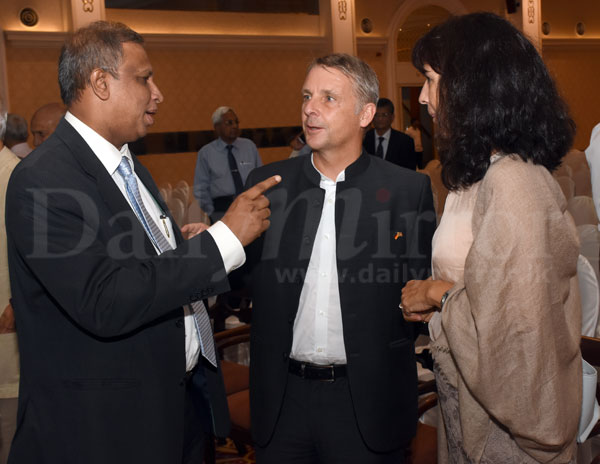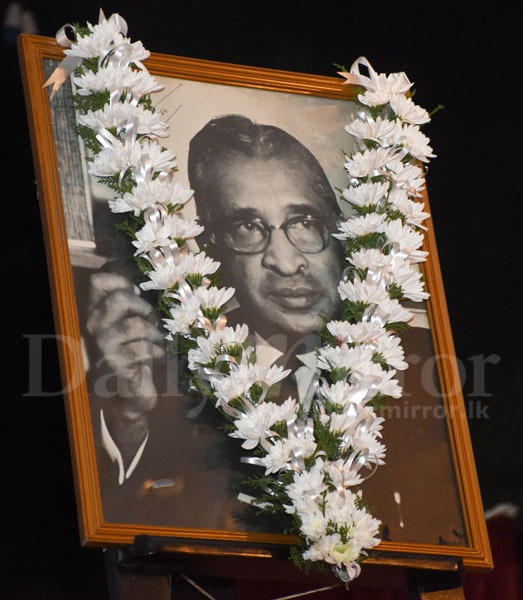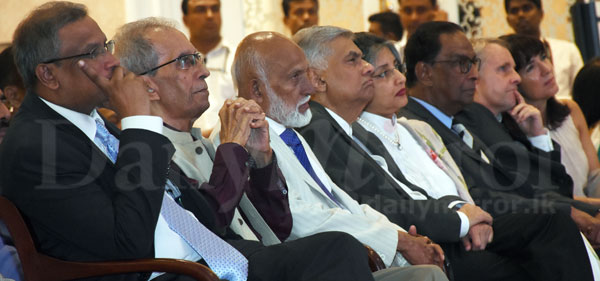 Pix by Kushan Pathiraja