---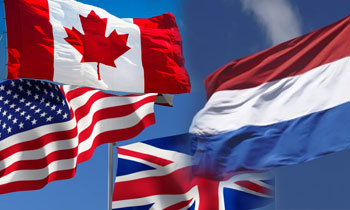 The international community praised and welcomed the move by President Maithripala Sirisena to appoint seven commissioners to the Office of Missing Persons (OMP) on Wednesday, two days after the 37th UNHR Council session commenced in Geneva.
A number of foreign ambassadors in Sri Lanka yesterday tweeted expressing their optimism over the move.
US Ambassador in Sri Lanka Atul Keshap said the establishment of a robust and independent OMP is an important step forward for enduring peace, non-recurrence, accountability and reconciliation for all Sri Lankans, especially those citizens who seek answers about their loved ones.
While welcoming the move, British High Commissioner James Dauris said it was a step forward which families of the disappeared persons from around Sri Lanka have long been waiting for.
"I share the hope of many people from all communities that the OMP will be given all the help it needs to be effective and become fully operational quickly," he said.
Meanwhile, Ambassador of the Netherlands Joanne Doornewaard said the appointment of the OMP commissioners was good news. "Hope they'll start working right away," she said.
Canadian High Commissioner David McKinnon said "This is welcome, if long overdue. Those committed to ensuring a peaceful, reconciled, and prosperous Sri Lanka know that much more needs to be done. Canada is pleased to be a partner on this journey, but the real progress has to be driven by Sri Lankans themselves".
The appointed Commissioners of the OMP are Saliya Pieris, PC (Chair) Jayatheepa Punniyamoorthy, Maj. Gen. (Rtd.) Mohanti Antonette Peiris, Dr. Nimalka Fernando, Mirak Raheem, Somasiri K. Liyanage and Kanapathipillai Venthan. (Lahiru Pothmulla)