---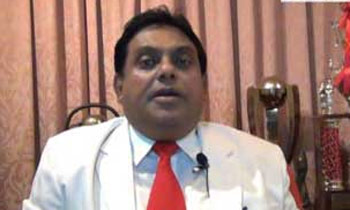 The influenza situation in Sri Lanka was not at an epidemic level to issue a travel warning preventing Qatari citizens from visiting the country, Sri Lankan Ambassador to Qatar A.S.P Liyanage said.
Speaking to the Daily Mirror today, Liyanage said he had discussed the issue with Health Minister Rajitha Senaratne who confirmed that the influenza situation at the Peradeniya University was limited to its premises.
On April 4, the Qatari Foreign Ministry urged its nationals, through its official Twitter page, not to travel to Sri Lanka due to health concern.
The travel warning stated that the H1N1 (swine flu) was reportedly spreading throughout the Central Province, which included Kandy, a favorite tourist spot for Qatari nationals.
"Health Minister Senaratne said the situation was now under control and that the prevailing influenza situation had not reached epidemic levels," Liyanage said.
A statement released by the Health Minister also said the situation was not dire as to release a travel warning for Sri Lanka.
Liyanage said he would be meeting the Qatari ambassador to Sri Lanka to discuss the travel warning. (Darshana Sanjeewa)