---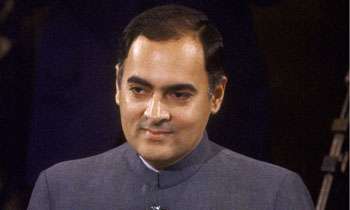 President Ram Nath Kovind has rejected the Tamil Nadu government's request to release the seven prisoners convicted for the assassination of former Prime Minister Rajiv Gandhi on May 21, 1991, The Hindu reported today.
Mr. Kovind conveyed to the government that the "Centre does not concur with its view" to release the prisoners. The President is bound by the advice of his Council of Ministers in such matters.
In the last four years, the State government has written twice to the Home Ministry to pardon the convicts and release them on humanitarian grounds.
"The President has rejected the Tamil Nadu government's plea to free the prisoners on the advice of the Home Ministry. This has been conveyed to the State. The assassins of the former Prime Minister of India cannot walk free under any circumstances," a top official told the Hindu.
Earlier, following the Supreme Court's directions, the Ministry of Home Affairs sought details on eight grounds from the State to "facilitate further" its request to release the convicts.
It asked the State to furnish details such as the "physical and mental status of the convicts," their "economic and social background" and the previous cases registered against them.
The convicts are V. Sriharan alias Murugan, A.G. Perarivalan, T. Suthendraraja alias Santhan, Jayakumar, Robert Payas, Ravichandran and Nalini.