---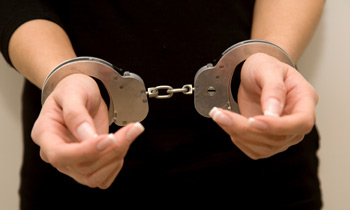 A high profile Russian escort service carried out via the internet, serving the rich, was busted by the Immigration Department special unit who also took five Russian female sex workers into custody in Colombo last week.
The officials of the Monitoring, Intelligence and Investigation Unit of the Department of Immigration and Emigration had launched a probe into a website that was said to provide escort services to the wealthy in Colombo.
The sleuths used a decoy to order five girls online and requested that they be brought to a leading residential hotel in Slave Island.
The five girls, who were between the ages of 20 to 30, were taken into custody by the Immigration officials when they arrived at the hotel.
A senior official told Daily Mirror that the escort service had received orders from many wealthy clients in Colombo, who they say were charged $500 (Rs.75,000) for two hours with one of the sex workers.
After gathering information from the five women who were arrested, the sleuths raided a condominium in Kirulapona where they were based. Out of three apartments rented by them the sex workers and their male Russian manager were living in one.The other two had been used to serve their clients. Apart from receiving clients at their apartments the Russian women also used to visit any other place to which their customers requested them to come.
The manager of the escort service had however managed to escape capture.
The escort service had been operating for over eight months and all the women had arrived in Sri Lanka on tourist visas and had extended them from time to time.
The women were temporarily transferred to Immigration Department Detention Centre in Mirihana. They will be deported thereafter.
This was the second such online based escort service that had been raided after "Banana Escort" was raided about six years ago.
Controller Visa and Border W M M B Weerasekara is conducting investigations on the instructions of Controller General of Immigration and Emigration Nihal Ranasinghe. (Kurulu Koojana Kariyakarawana)