---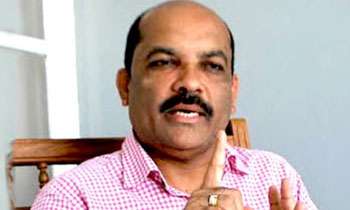 UNP MP Palitha Range Bandara today said he will be appointed as a cabinet Minister shortly.
Mr. Range Bandara said this to media when he arrived at the Bribery Commission to record a statement on the alleged attempt to bribe him during the October 26, 2018 political crisis. The MP alleged earlier that those who formed an administration tried to bribe him to join the new government which was appointed on October 26 last year.
"Those who appointed the cabinet had already decided to appoint me as a Minister and that will be done before long," he said.
Asked whether it was President Maithirpala Sirisena who refused to appoint him a cabinet Minister, the MP said he will be appointed as a Minister no matter who likes it or not.
Also Mr. Range Bandara said he never mentioned that he turns things around in favour of UNP during the recent political crisis. He said he only quoted what others said about him. "Media distorted the whole story earlier misquoting me," he said.
Asked about the move by some UNP MPs to function as an independent MPs, the MP said a group of parliamentarians were to become independent over certain issues and these are being resolved as of now. "No one was going to become independent by leaving the party," he said.
Meanwhile, State Minister Sujeewa Senasinghe said he would thank President Sirisena and Former President Mahinda Rajapaksa for reminding the people what they forgot until October 26. At the same time he said they hope that Prime Minister will keep the momentum that was created with his success over the political crisis ensure that UNP would make maximum benefit of it.(Yohan Perera)