---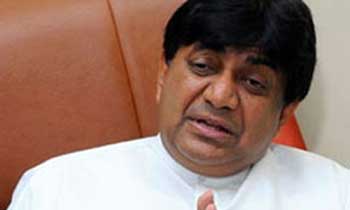 State Minister Dilan Perera said today he preferred the draft constitution which was presented to Parliament by the Chandrika Kumaratunga government in 2000 rather than the interim report presented by the Steering Committee.
The state minister said this during the constitution assembly debate on the Steering Committee report.
"Although I prefer the constitution drafted in 2000 I will support the interim report because of the need to fall in line with the decision of my party," he said.
The state minister said the draft in 2000 spoke about a united country where power was devolved without mention anything about Buddhism.
He said the SLFP would be flexible by the time the debate on the new constitution comes to an end.
"The SLFP will be more flexible especially on power sharing amid some groups threatening to bomb Parliament," the state minister said and added that the leaders of political parties which governed this country in the past have made mistakes.
"It took us 67 years to sing the national anthem in Tamil at the National Day celebrations," he added. (Yohan Perera and Ajith Siriwardana)