---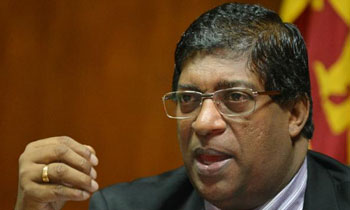 Foreign Affairs Minister Ravi Karunanayake said today he would give proper answers to the allegations made against him when he attend the Presidential Commission of Inquiry (PCoI) on August 2.
He said that there was a conspiracy to tarnish his character.
He told journalists at an event held to mark the National Youth Flag Day, that nothing has happened to the members of the previous regime who destroyed this country.
"But there is a hue and cry when a minister of this Government was summoned by an Independent Commission. This government carries out its work in a transparent manner. Don't they know I am a Cabinet minister when summoning me to be present on Tuesday? I was summoned on the day I had to attend the Cabinet meeting. Therefore I informed the Commission through my lawyers to allocate another day," the minister said.
"These things were mentioned in parliament seven or eight months ago. There is nothing to hide. Two or three media houses are attempting to assassinate my character for no reason,"he said.
He said he would answer any question asked from him and expose the truth for the entire country.