---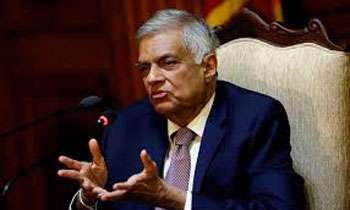 We need to build up the UNP first in order to build up the nation while safeguarding the government. I have started to groom new generation of leaders who will take over the leadership in the future.We have to think about 2030, UNP Leader Premier Ranil Wickremesinghe said.
He also said that the media could not destroy the UNP.
Addressing at the 72nd Anniversary celebration he said the National Government inherited a neglected paddy field in 2015.
"We cultivated it. Let's get on with harvesting now," he said. (Yohan Perera)