---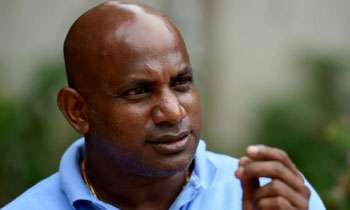 While claiming that he had always maintained integrity and transparency with Cricket related matters, Sanath Jayasuriya, who has been charged under the ICC's Anti-Corruption Code, said that his legal team was in the process of drafting his response to the ICC.
The International Cricket Council has charged Jayasuriya with two counts of breaching the ICC Anti-Corruption Code--the failure or refusal to cooperate with the ongoing investigations and obstructing or delaying any investigation that may be carried out by the ACU, including concealing, tampering with or destroying any documentation or other information.
Jayasuriya has to respond to the ICC before Oct. 31 and depending on his response the ICC will decide the next course of action.
Read full story:
Jayasuriya to respond to corruption charges: Says no charges on match or pitch fixing