---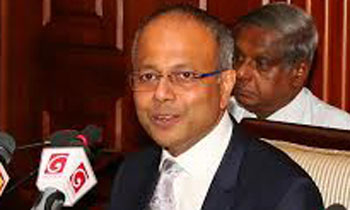 Law enforcement authorities had been delegated full authority to act independently without any political interference, Law and Order Minister Sagala Ratnayake said yesterday.
"I have delegated full authority to law enforcement authorities independently. I do not interfere," he said.
Responding a question at a news briefing held at Temple Trees yesterday he said he had dutifully done his part as the Minister of Law and Order.
He said there was nothing for him to hide to the media and his self-respect was more valuable than anything.
"I was brought up as law abiding citizen and I will not break the law," he said.
"Ministers are appointed by the President after a discussion with the Prime Minister. Now I am a Minister sworn into before the President.
"Even if I had been I assigned to any other Ministry, I will do my best," the Minister said.
"I was not after Ministerial posts. But people elected me as their representative to Parliament. I will do my role as a Minister with responsibility," he said.
"I have delegated full authority to law enforcement authorities act independently. I do not interfere," he said. (Chaturanga Pradeep)
Video by Dhanushka