---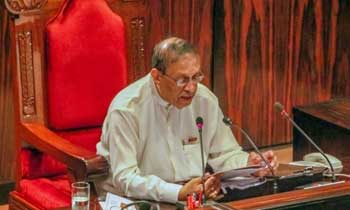 Speaker Karu Jayasuriya today told Parliament that he nursed no aspirations of being the Prime Minister because there was already a Prime Minister in the country.
He said this in response to a question asked by an Opposition MP.
"I don't want to become the Premier. There is one already. I have not made any request to be appointed the Premier," he said.