---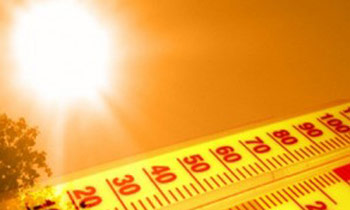 The sun coming directly above Sri Lanka and a drop in winds had caused the excessive heat in most part of the country, the Department of Meteorology said today.
A spokesman told the Daily Mirror that the nearest areas of Sri Lanka over which the sun was overhead today were Bangadeniya, Wariyapola, and several other areas in the North Western Province.
The sun will be over Sri Lanka till April 15 this year according to the department.
However, the department also said that Sri Lanka was not affected by the heat wave hat was sweeping across the Indian subcontinent. On March 30 Indian media reported that at least five people had died in its Maharashtra State as a result of the heat wave, where the temperature exceeded 40 degrees Celsius.
Average maximum temperature in several parts of Sri Lanka has increased up to 35 degree Celsius, with Polonnaruwa reporting a temperature exceeding 36.1 Celsius.
Temperatures in Jaffna, Ratnapura and Vavuniya were at 35 degrees, while it is 33 C in Colombo at present. The Meteorology Department predicted fair weather in the coming days.
However the Department forecast that thunder showers could be expected at a few places in the Western and the Sabaragamuwa Provinces and in the Galle and Matara Districts particularly after 2.00 p.m.
(Yohan Perera)