---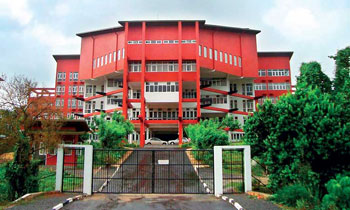 The Sri Lanka Medical Council's (SLMC) sub committee on the South Asian Institute of Technology and Medicine (SAITM) issue has decided to refrain from giving its opinion to the Supreme Court on the SAITM at the relevant hearing, reliable sources confirmed.
The sources said the SLMC had reached at this decision with the approval of its majority on the grounds that the degree awarded by the SAITM has not been registered so far with the SLMC.
It said the SLMC was in a position to give its opinion only on an accepted degree awarding institute.
"Accordingly, the SLMC would not give its opinion during the upcoming hearings in the Supreme Court on the SAITM issue," it said.
It said that the SLMC could only give its opinion on a degree that has been registered with it and added that the only advice that could be given to the students of SAITM was to obtain a medical degree from an accepted institute.
It also said the SLMC had arrived at this decision following a proposal made by a Government Medical Officers' Association (GMOA) representative in this regard. (Kalathma Jayawardhane)