---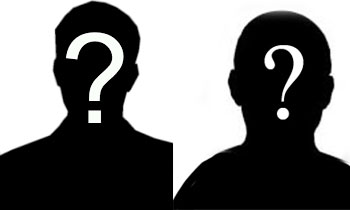 The Ministry of Foreign Affairs is in the process of restructuring its foreign missions and as a result several key positions in Sri Lanka's vital and influential diplomatic hot spots would be changed, the Daily Mirror learns.
A senior government source said on condition of anonymity that our Head of the Mission in Geneva, Mr. Ravinath Aryasinghe would be called back to the Foreign Office (Colombo) and he would be replaced by Mr. A.L.A.Azis who was the Director General of the EU affairs, Multilateral Treaties and the Commonwealth. Mr. Aryasinghe will serve as an additional Secretary at the Foreign Ministry.
"In addition, new appointments will be made to Sri Lanka's embassiies in Washington DC, UN mission in New York, Moscow, Pretoria in South Africa and Brasilia in Brazil among other appointments. All new appointments will be made soon after the LG polls," the spokesman said.
He said Mr. Sunil Silva, High Commissioner to South Africa has already been sent to Kenya as Sri Lanka's new envoy there.
Sri Lanka's foreign policy and restructuring of our foreign missions will be based on the policy articulated by Prime Minister Ranil Wickremesinghe in his speech delivered at the Second Indian Ocean Conference in September last year in Colombo with emphasis on the Indian Ocean rim countries.
In that speech, Mr. Wickremesinghe said Sri Lanka would continue to take a leading role in bringing her partners in the Indian Ocean together to deliberate on issues of importance to all of them.
"Sadly, the Indian Ocean region including the Bay of Bengal remains low. For example, South Asia remains the least economically integrated region in the world. Unlike the European and Pacific nations, there is an absence of political will to promote Indian Ocean Economic Cooperation more specifically, trade liberalization and connectivity. Therefore, our objective is to improve on these sectors through economic diplomacy,' he emphasized.
The rise of violent extremism, growing incidents of piracy in and around the Horn of Africa loom over our region. Given the rising conflicts in the Middle East and West Asia, world's major powers have deployed substantial military forces in that part of the Indian Ocean Region. Sri Lanka would offer its fullest corporation and logistical help to keep sea piracy at bay.
The cabinet approval was granted on Tuesday (30) to a proposal made by President Maithripala Sirisena to further strengthen the surveillance by Sri Lanka in the Indian Ocean to ensure security in international sea lanes running passing Sri Lanka, he said. (Sandun A Jayasekera)