---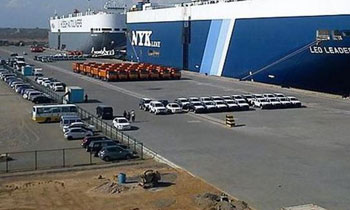 Hambantota port will not be used as a foreign military base, Chief of Defence Staff (CDS) Ravindra Wijegunaratne clarified today at the Indo-Pacific Regional Dialogue 2018 at the Manekshaw Centre in India.
Wijegunaratne assured of no such action to take place in the Sri Lankan harbours and waters "which would jeopardise India's security concerns." He further reiterated Sri Lanka's stand on not entering into any military alliance with any nation.
Sri Lanka will not make its naval bases available to any other countries, the chief added further.
The Hambantota port was handed over to China on a 99-year lease. The port will now be co-owned by the Sri Lanka Ports Authority and the China Merchants Port Holdings Company (CM Port) with the latter holding as much as 70 percent stake. (wionews.com)