---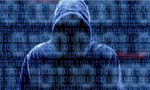 The two suspects who were arrested on charges of hacking President Maithripala Sirisena's official website were remanded till September 2 by Colombo Chief Magistrate Gihan Pilapitiya today.
The Magistrate directed authorities to detain the 17 year old student at Makola Children's Home.
The school boy was arrested yesterday in Kadugannawa and the 26 year old was arrested today in Moratuwa.
The website was hacked once on Thursday (August 25) and again the next day.
The hackers asked the President to reconsider a decision to move the GCE A/L exams to April from August as it would affect the National New Year holidays. (Shehan Chamika Silva)
Video by Buddhi