---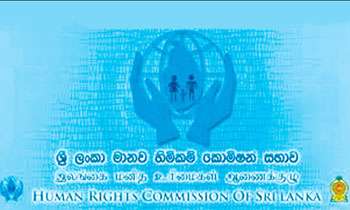 The Human Rights Commission of Sri Lanka (HRCSL) in a letter sent to President Maithripala Sirisena had requested to revoke his decision to enforce the capital punishment on drug traffickers and implement a powerful and long-term policy framework for the suppression of grave crimes, including drug trafficking.
HRCSL Chairperson Dr Deepika Udagama expressing the Commission's opinion stated that the death penalty was a cruel and inhumane punishment, and seriously violated several human rights, including the right to life and freedom and was an extreme and irreversible punishment but ineffective as a deterrent.
She said that the commission admitted that major social issues caused by drug trafficking, including youths' addiction to drugs, was exerting undue pressure on future generations and therefore, drug smugglers were engaged in a seriously anti-social process.
"However, it is the Commission's view that it could be curbed only by apprehending drug traffickers efficiently and enforcing serious punishments appropriate to their crimes, not by implementing punishments such as death penalty," she said. (Thilanka Kanakarathna)