---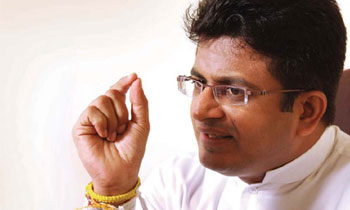 The Pivithuru Hela Urumaya (PHU) today said the government won't hold Provincial Council (PC) elections prior to the presidential election in fear of a PC poll defeat and also to avoid recurrence of any political conflicts.
Addressing a news briefing, PHU Leader and MP Udaya Gammanpila said the government's announcement that PC elections would be held in December 2018 was another false hope.
"Both the UNP and the JVP together introduced an electorate method for provincial council election by amending the Provincial Council Election Act in September 2017, with a view to postpone the election showing delimitation of electorates as an excuse. The Prime Minister assured that elections would be held before March 2018. Neither the JVP nor the UNP utter a single word about delimitation today," he said.
He said if PC elections are held before the presidential election, the SLPP will be able to secure power in seven out of nine councils.
"The SLPP will be able to use this strong provincial network for its presidential election campaign. Therefore, the government wants to hold the presidential elections when provincial councils have been dissolved," he said. (Lahiru Pothmulla)
Video by Sanjeewa