---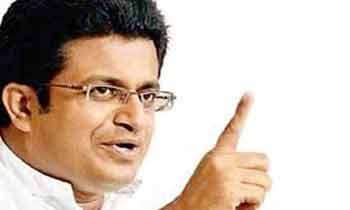 The government was trying to incorporate constitutional changes on Federal lines as an amendment to the 20th Amendment during the committee stage of the debate, Pivithuru Hela Urumaya (PHU) leader MP Udaya Gammanpila charged yesterday.
Addressing a press conference, he said the Bill for the 20 Amendment was published in the Gazette on July 6,2018 and will be presented to Parliament during the first parliamentary week of August.
"MPs M. A. Sumanthiran, Jayampathi Wickremaratne and lawyer Suren Fernando have secretly drafted a Federal Constitution without the knowledge of the Constitutional Assembly. After finalizing the draft, the 20th Amendment will be tabled for enactment and the Federal constitution will be incorporated to 20A at the committee stage," he said.
He said, in such a situation the Supreme Court would not have the opportunity to determine the constitutionality of the whole process.
"It will be an opportunity for the government to enact the Federal Constitution without intervention by the Supreme Court ," MP Gammanpila added.
He said the Joint Opposition had decided to oppose granting leave for the 20A when it would be presented for the first reading. (Sheain Fernandopulle)