---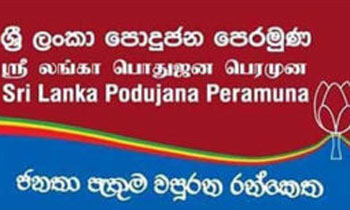 SLPP member and National Local Government Federation (NLGF) Chairman Udeni Athukorala said today that the Unity Government might delay the General Election, that is to be held in 2020.
He said as the Unity Government seems it does not honour the public opinion and keep delaying the local government elections.
"UPFA General Secretary, Minister Mahinda Amaraweera recently said the election would be held before the end of the year and repeatedly says it for the last two years, but nothing seemed to have materialised. Against this backdrop, the 2020 General Election will also be delayed similar to the LG polls," he said.
The NLGF Chairman condemned Minister Amaraweera's statement and said he (the minister) was brought to the fore by former President Mahinda Rajapaksa but he hurls insults at him.
He said the Ministers in the Unity Government scared to face the elections and intended to fulfil the needs of certain foreign countries by selling Sri Lanka's assets and gaining unlawful profits.
Mr. Athukorala further said that SLPP May Day rally would be held at the Galle Face Green, and for the first time in the history, they will fill the area and expressed doubts whether the ground would be sufficient enough to accommodate their supporters.
"3,500 buses will come to Colombo from each electorate. Though the Government does not hold elections, by this May Day we will topple the government with the energy and support from our SLPP supporters," he said. (Thilanka Kanakarathna)