---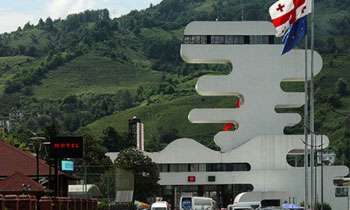 Eight Sri Lankans have been arrested by the border police and state security service of Georgia for attempting to illegally cross the border in the Adjara region, the Agenda.ge News reported on Sunday.
Investigators had said that the detainees were trying to cross the Georgia-Turkey border aiming to enter Turkey, by avoiding border control.
According to the laws of Georgia, the offence committed by the Sri Lankans is punishable from four to five years of imprisonment.
There have been 38 cases of attempted illegal border crossings revealed by the Interior Ministry of Georgia in 2016, while 55 such cases were recorded in 2015.