---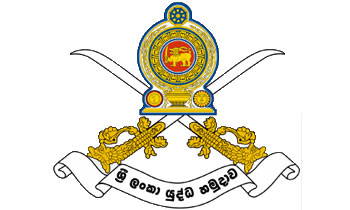 The extended general amnesty period offered to Army absentees (Absent Without Leave) to receive their legal discharge after reporting to their respective Regimental Headquarters ends today (22), the Army said.
They said a total of 10,112 Army deserters, including 12 Officers, 09 Officer Cadets and 10,091 Other Rankers had been discharged as of Tuesday (21) afternoon.
They have reported back to receive their legal discharge accordingly from respective Headquarters.
Army said they would take action to arrest the army deserters who had not reported to receive legal discharge during the amnesty period. They said island-wide law enforcing authorities have been advised to launch operations to nab the remainder of those absentees in hiding.
Provision of employment or harbouring any Army absentee or deserter amounts to breach of existing law in the country and is an offence punishable in Court as per section 133 of the Penal Code.
All those remaining absentees are therefore advised to make use of this special amnesty and receive their legal discharge by Wednesday (22).
The general amnesty for legal discharge came into effect on October 23, 2017 on a decision made by the Ministry of Defence and the Commander of the Army.