---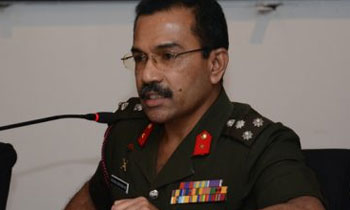 A general amnesty would be announced from October 23 to November 15, 2017 to the Army deserters to receive legal discharge from the Army, Military Spokesman Maj. Gen. Roshan Seneviratne said.
Addressing a press conference he said that the opportunity was given to Army deserters in line with the 68th Army anniversary and added that absentees in the SLA Medical Corps would not be eligible for this amnesty.
"The Defence Ministry had offered two general amnesty periods last year for deserters who were serving in the three armed forces to seek legal discharge. During the last general amnesty period, which ended on midnight December 31, 2016, a total of 8877 deserters including 34 officers and 8843 ranked personnel had reported to their respective services seeking legal discharge. Since January 2017, authorities stepped up operations to arrest these deserters," Maj.Gen. Seneviratne said.
He further said that the Army absentees should report to their respective Regimental Headquarters to receive legal discharge. (Sheain Fernandopulle)