---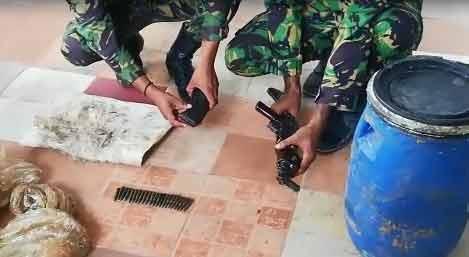 A gangster who was suspected to have aided criminals in hiring weapons, was arrested by the Special Task Force (STF) during a raid in Nikadalupotha, Wellawa. A T-56 automatic assault rifle was also taken into custody.
The STF also recovered 22 rounds of ammunition and a T56 magazine among weapons which had been concealed and buried in a barrel.
Initial investigation revealed that the weapons belong to a deceased underworld figure known 'Malwatte Manju.' Police suspect that the weapons were being hired for criminal activities.
The 52-year-old suspect, a resident of Nikadalupotha was to be handed over to the Criminal Investigations Department for further investigation.
The STF team led by CI Nadeeka Silva made the arrest under the directions of STF Commandant.(DSB)