---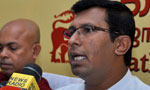 The Jathika Hela Urumaya said today that close associates of UPFA MP Udaya Gammanpila were attempting to spread rumours that his arrest was a result of his criticism of the 'Yahapalana Governement,' and that they are trying to dress him up in different political clothes to cover up his crimes.
JHU National Organiser Nishantha Sri Warnasinghe said people were trying to pretend that Gammanpila was arrested because he was a patriot, for being a Sinhala Buddhist leader, for talking against federalism and for being against this government.
"To create that image, he had even used monks to issue character certificates for him," he said this while addressing a press conference at JHU head office in Battaramulla."MP Udaya Gammanpila was arrested by the Police Special Investigation Unit over a charge where he had allegedly used his power of attorney to sell shares of an Australian company," he said.
"We should clearly say that Gammanpila is trying to use patriotism and Buddhism as a shield to try to protect himself from the law and mislead the country," Warnasinghe said."Everyone is trying to point the finger at JHU General Secretary MP Champika Ranawaka saying that he is influencing the judiciary and the police with regards to the arrest of Gammanpila," the JHU National Organiser claimed.
"They are saying that if people remain loyal to the government they will not face charges by any law enforcement authority," Warnasinghe said."The focus of this investigation should be on a fraudulent act that took place 19 years ago and nothing else," he said.
"Australian Businessman Bryan Shadik, MP Udaya Gammanpila, the complainant Lasith Perera and Sydney Jayasinghe (who was remanded along with Mr. Gammanpila in connection with this case) are the people who will know the truth behind the fraud," he said. (Chaturanga Pradeep)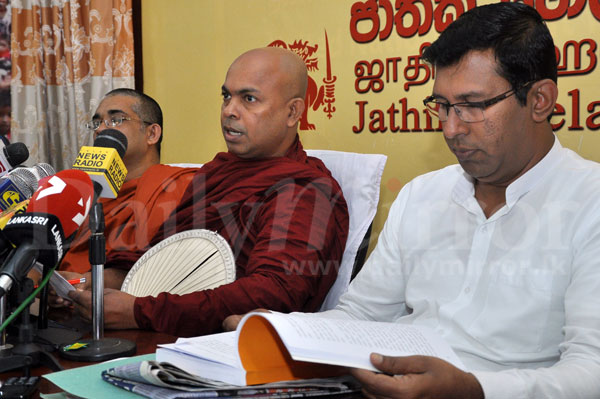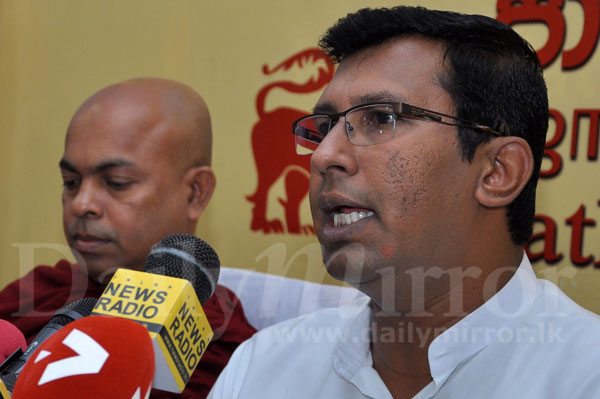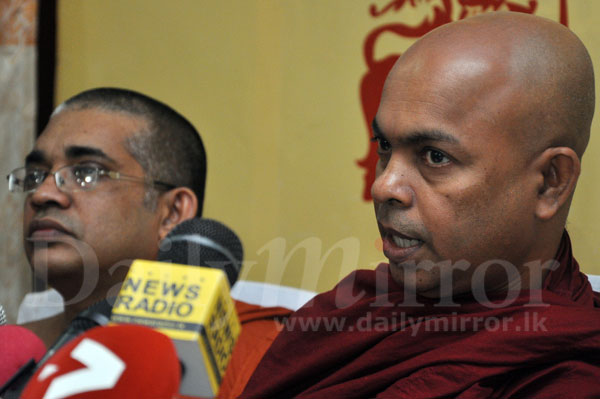 Pix by Nisal Baduge