---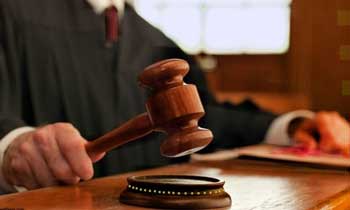 Former Presidential secretariat chief of staff Gamini Sedara Senarath and two others who are named as suspects in a case of misusing Rs 4 billion government funds were issued orders by the Colombo Fort Magistrate and District Judge Ms Lanka Jayarathne, today banning them from leaving the country.
They have been accused of misusing government funds by illegally investing Rs 4 billion from the Rs 18.5 billion approved by the Cabinet in 2012 as allocation for the Kollupitiya Grand Hyatt Regency Hotel to be constructed by a company affiliated to the Sri Lanka Insurance Corporation, in the Hambantota Hyatt Regency Hotel project.
The Magistrate made this order following a request made by the Financial Crimes Investigation Division (FCID).
Submitting to courts that the extracts relating to this incident had been forwarded to the Attorney General's Department after investigations, the FCID stated that on the instructions of the Attorney General these three have been named as suspects.
It was further stated that they have been named as suspects taking into consideration the fact that their action comes under the Public Property Act and the Criminal Procedure Code.
On the request of the FCID, in addition to Gamini Senarath, the former Managing Director of of the Sri Lanka Insurance Corporation Piyadasa Balage and Former Commissioner of Samurdhi Neil Bandara Hapuwinna were banned from travelling abroad by the court.
The FCID informed court that in 2012 with the approval of the Cabinet, the Sri Lanka Insurance Corporation, Employees Provident Fund and Litro Gas Company have set apart Rs 18.5 billion for the Kollupitiya Grand Hyatt Regency Hotel. Out of this sum the suspects had in an illegal manner had invested Rs 4 billion for the Hambantota Hyatt Regency Hotel and committed an act of misusing government funds, and by investing in the Hambantota hotel project, a shortage of funds had been created for the Kollupitiya hotel project, the FCID stated further. (Sumiththa Jayawickrama)