---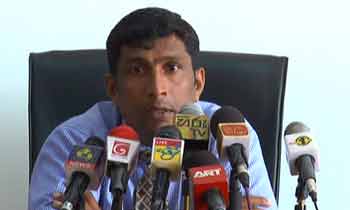 The Government Medical Officers' Association (GMOA) yesterday said they will take a decisive decision tomorrow during its Central Committee meeting if the government would not address their demands with regard to the South Asian Institute of Technology and Medicine (SAITM).
GMOA Assistant Secretary Dr. Naveen De Soyza told a news briefing that the coming couple of hours would be crucial and added that their final decision may be a token strike or a certain step beyond it.
"Earlier, we called off the strike believing President Maithripala Sirisena's words. We respected his word and had hoped he would mete out justice. But there were many contradictions in the statement issued by the Presidential Secretariat," he said.
He said they have held meetings with several trade unions which were in support of them regarding the SAITM issue. He also said that they just need to announce the dates for the token strike.
Meanwhile, he said that the Cabinet approval to permit the government to take over the Neville Fernando Teaching Hospital (NFTH) attached to the SAITM was a good decision.
"However, the solution for our demands is not to take over the NFTH but to nationalize the SAITM," he said. (Kalathma Jayawardhane)