---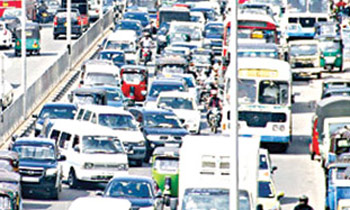 Heavy traffic was reported from the Maradana area a short while ago due to a protest march organised by the Government Medical Officers Association (GMOA) against the South Asian Institute of Medicine and Technology (SAITM).
The protest march is scheduled to arrive at Colombo Fort via Technical Junction.
Police said the entrance road to Colombo via Maradana has been blocked and advised motorists to use alternative routes.
Video by RM