---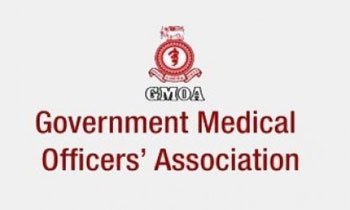 The Government Medical Officers' Association (GMOA) today wrote to President Maithripala Sirisena informing him of their decision to resort to a 24-hour token strike on Friday on the South Asian Institute of Technology and Medicine (SAITM) issue.
GMOA Secretary Naveen De Soyza told a media briefing that they had informed the President that the government should provide a firm response to this matter.
"We are insisting that SAITM be nationalized and the government should refrain from entering into trade agreements with foreign countries such as that of the Economic and Technology Cooperation Agreement (ETCA) which many deprive Sri Lankans of job opportunities," he said adding that the government should stop selling the country's assets and the privatization of state institutions.
Dr. De Soyza said some 160 trade unions including those of teachers, the transport sector and the railways would join them in this battle which would continue if these matters are not resolved. (Kalathma Jayawardhane)