---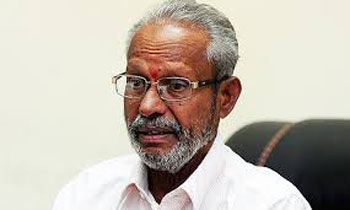 Northern Provincial Council (NPC) Chairman C.V.K. Sivagnanam told a news conference, that it was meaningless to continue with the ban imposed on LTTE within Sri Lanka.
"Eight years has lapsed since the war ended with even former LTTE members joining mainstream politics after surrendering their weapons and in such a scenario continuing with the ban on the LTTE is meaningless," he said.
The chairman said the LTTE wanted to win the rights of the Tamil people and the Tamil political leaders are also engaged in politics with the same intention.
He said the time had come to consider the release of all LTTE suspects in custody and allow them to integrate into society after taking the necessary legal precautions and withdrawing the ban on the LTTE. (Romesh Madushanka)