---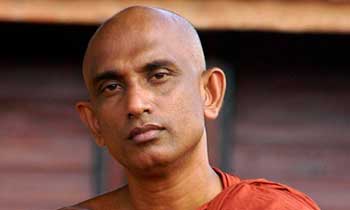 Parliamentarian Ven. Athuraliye Rathana Thera today said he had opposed the Constitutional Assembly Steering Committee's Interim Report and added that there are several other burning issues in the country that need to be addressed, other than bringing in a new Constitution.
The Thera said that issues related to political prisoners and existing issues in the North and Eastern Provinces after the 30-year war need to be given priority.
"Today the government is attempting to sell 45,000 acres of land, including local properties to the international community, companies and businessmen, claiming to settle the loans obtained by the previous government. Land requirement for people has become another burning issue at a national level. Without considering these issues, the government is preparing a new constitution which is not practical," the prelate said.
"This government as well as the previous regime did not work towards achieving peace in the country after the war. It should have created livelihoods for the widows in the Northern and Eastern provinces to enhance their lives. The government should have prioritized to address their grievances and economic shortcomings. Instead the Government is marching ahead on a shortsighted political journey. A national policy for the well-being of the people in the North and East is imperative. But the Government is working on a constitution that has no relevance to the problems faced by the country," he said.
According to the new Constitution, merging the Northern and Eastern provinces would lead to racial issues among the people. As such many members of Muslim communities in the East are not in agreement with this proposed constitution.
"If the constitution was passed, no other amendments could be instituted as the Parliament would become inactive in the future.
Ven. Rathana Thera said, even the United National Party (UNP) was not in favour of this new Constitution since they did not express their stance clearly. However they did express their views in the interim committee report.
Finally, he said the Constitution should be drafted in accordance with the needs of the people of the country and not according to the whims of other countries. We do not blame the soliciting of international support, but the Constitution should not be drafted according to their requirement, the Thera said. (Chaturanga Pradeep)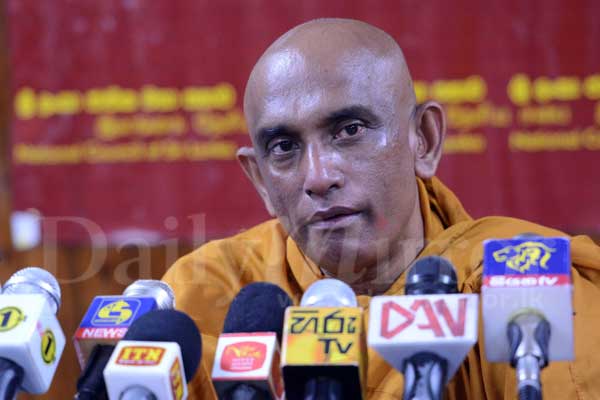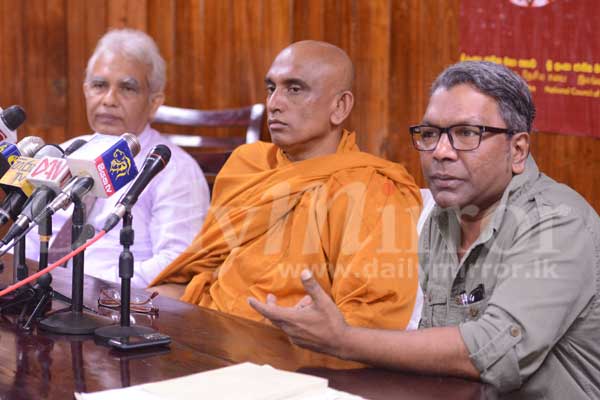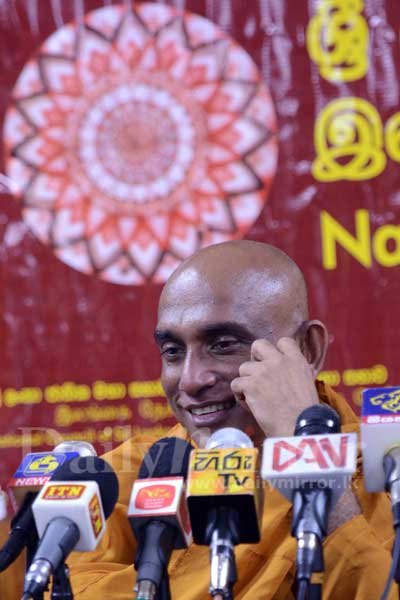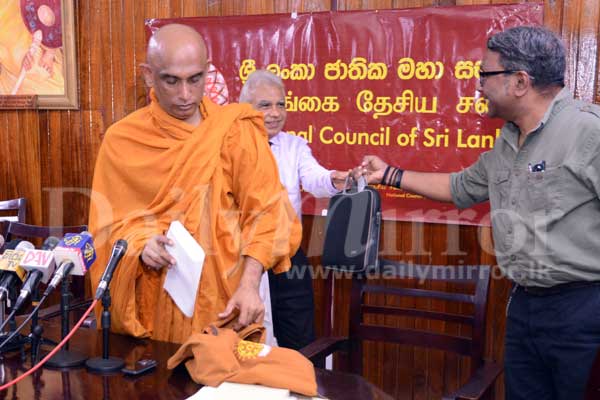 Pix by Pradeep Pathirana