---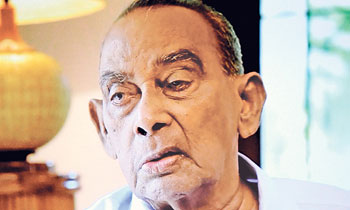 Former Sri Lankan cricketer Bertie Wijesinhe passed away at the age of 96 on Saturday, the Cricket Country reported today.
He was born to former Trinity cricketer Alexander Wijesinha, and was the oldest living Thomain cricketer before his passing away.
Wijesinhe played his club cricket at Sinhalese Sports Club (SSC). However, Wijesinghe played his first national game for Ceylon in 1949 against a visiting Pakistan side at Colombo Oval. Even though Ceylon was thrashed in the match, Wijesinhe ended up scoring 59 runs in the match.
Wijesinhe, after his international retirement, took up Journalism in London in 1952, while continuing to play for local club named West Indian Wanderers. Aged 57, Wijesinhe played for Nottinghamshire.
Wettimuny brothers – Sunil, Mithra and Sidath were coached by him.
"Whatever skills we learnt from cricket we owe it to him. He was a fabulous coach, the best in the business. His knowledge and the way he transferred that knowledge to us was fantastic. Bertie lived a full life and was one of the greatest cricketers produced by SSC and one of the best coaches the country has produced," Sidath Wettimuny has said.
Another Sri Lankan captain Anura Tennekoon has said Bertie Wijesinhe helped him to brush up his technique from school to club level. "He was very good at putting the basics right of a cricketer whether it be batting or bowling, that was his main strength," he said.