---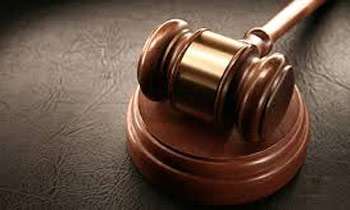 Five undergrads of the Jaffna University have filed a rights petition against the university authorities claiming that charges had been levelled against them alleging that they had attempted to place a Buddha Statue in a hostel of the University and for action taken against them to ban them from entering the University.
In their rights petition the claim that their fundamental rights have been infringed upon by this action of the University authorities.
V.S.D. Edirisinghe, V.A. Kasun Gayan, K.M.G.S. Udaya Kumara, S. Udaya Prasath and K.K.K.S. Kannangara are the five students who had filed this rights petition. They have mentioned nine persons including the Vice Chancellor of the Jaffna University Prof Rathnam Wigneshwaran, Dean of the Vavuniya Faculty Dr T. Mangaleswaran, the Chairman of the University Grants Commission, the Minister of Higher Education and the Attorney General as respondents.
The petitioners claim that a group including them had attempted to place a Buddha Statue in the Jaffna University Business Management and Human Resources faculty hostel in January this year. There had been no objection from the student community of the University, the petitioners allege, but however the University Authorities had leveled charges against them and imposed a ban on their entrance to the University.
They state further that due to this action they are unable to continue their studies and sit for the examinations.
The Petitioners point out that University authorities had allowed the LTTE sympathized Maha Viru commemorations and other commemorations to be held within the University and only imposed a Ban on them. They claim that with this decision taken by the Jaffna university Authorities, an infringement has been caused to the Fundamental Rights of individuals to profess a religion of their choice as guaranteed by the Constitution.
They plead the courts to declare that their fundamental rights have been infringed upon and to order the authorities to lift the ban made on them and allow them to attend sessions and sit for examinations. (Thilini De Silva and Ranjan Katugampola)