---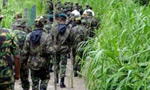 Five pilgrims who went missing in the Nallathanni forest in the Sri Pada reserve on Monday were rescued by the Police Special Task Force (STF) today after they were located by the Sri Lanka Air Force (SLAF) yesterday, Military Spokesman Brigadier Roshan Senavirathne said.
The police, Disaster Management Centre (DMC) and the military had launched search and rescue operations, when the five individuals, including two women, who entered the Sri Pada forest reserve through the upper division of the Laxapana Estate in Nallathanniya went missing.
Four of the pilgrims were identified as residents of Nugegoda and the other was identified to be a Laxapana Estate worker.
SLAF said the DMC had requested assistance to locate and rescue the missing persons. Therefore, a SLAF rescue team led by Squad Leader Uditha de Silva and six others including three rescuers were deployed in a Bell 412 helicopter from the Ratmalana Air base on Tuesday evening.
Squad Leader Silva said the forest cover and the conditions made it impossible for the helicopter to deploy its rescue team after the group was located. With the light and conditions deteriorating, the helicopter proceeded to land at a nearby safe location and transmitted the GPS coordinates to the ground rescue personnel.
The Bell 412 was on standby yesterday morning to be deployed to the site once more to heli-drop food and supplies until the ground rescue team could reach the victims. (Darshana Sanjeewa)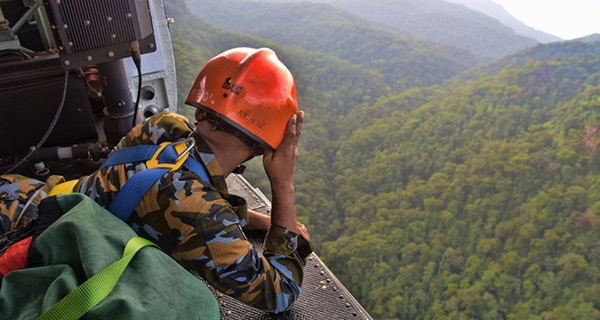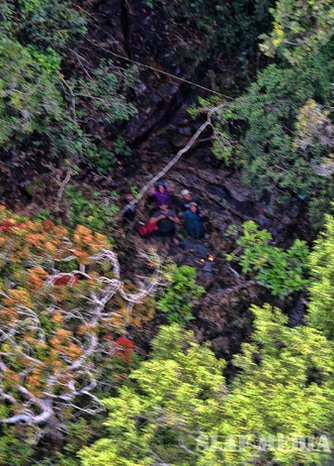 Pics and Video by SLAF Media