---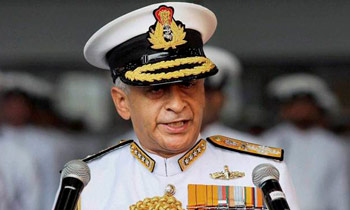 Indian fishermen have been crossing the maritime boundary and fishing in Sri Lankan waters, Chief of the Indian Naval Staff Admiral Sunil Lanba said in Vellore on Wednesday.
According to The Hindu, he has said a dialogue is going on among fishing associations of Sri Lanka and Tamil Nadu in this regard.
Meanwhile, he has said the Navy has been tracking and monitoring Chinese submarines in the Indian Ocean.
At a press conference after a programme to mark the decommissioning of the Tu-142M long-range maritime patrol aircraft after 29 years of service and the silver jubilee of INS Rajali at the naval air station in Arakkonam on Wednesday, he said the Chinese had been deploying submarines in the Indian Ocean since 2013.
Admiral Lanba said the Tu-142M had "extensively flown in the airspace around Sri Lanka when the country was fighting the LTTE".
He recollected the crucial role played by the squadron in Operation Cactus in the Maldives, when fleeing mercenaries were detected and tracked till they were apprehended by Indian warships.
On coastal security, he said that after the November 26 terrorist attacks in Mumbai, the Navy was made overall in-charge of maritime security.