---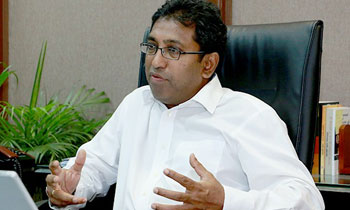 Presidential Committee on SAITM proposes to abolish SAITM management and President Maithripala Sirisena will make a final decision over the matter immediately, Committee Head, Deputy Minister Dr. Harsha De Silva said yesterday.
Responding to questions by journalists following an event held at the BMICH last night, the deputy minister said the committee report proposes to abolish SAITM management and its shareholding.
However, he said there is a policy which says that Non Governmental Organisations could provide education to some extent.
"This should be allowed. We respect that policy. But in order to allow this, there should be a standard. Those who blame Dr. Neville Fernando should know that he has done something for the country. I don't like to blame individuals but the way the SAITM was incorporated under the Rajapaksa regime was questionable. It should be maintained with standards without deserting innocent students," he said.
Video by Sanjeewa