---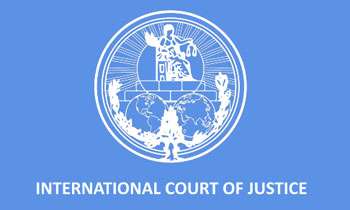 The World Court has ordered the US on Wednesday to ensure that sanctions against Iran do not impact humanitarian aid or civil aviation safety, the Reuters reported today.
Judges at the International Court Of Justice at The Hague, Netherlands handed a victory to Tehran which had argued that sanctions imposed since May by the administration of US President Donald Trump violate the terms of a 1955 Treaty of Amity between the two countries.
The ruling is likely to have at most limited practical impact on the implementation of sanctions, which Washington is reimposing and tightening after pulling out of a 2015 nuclear deal that Iran signed with world powers.
The court found that assurances offered by Washington in August that it would do its best to ensure sanctions would not affect humanitarian conditions were "not adequate to address fully the humanitarian and safety concerns raised" by Iran.
"The court considers that the United States must, in line with its obligations under the 1955 treaty, remove by means of its choosing any impediment arising from the measures announced on 8 May 2018," said Presiding Judge Abdulqawi Yusuf, reading a summary of a ruling by the 15-member panel of justices.
The sanctions may not hurt "exportation to the territory of Iran of goods required for humanitarian needs such as medicines, medical devices and foodstuffs and agricultural commodities as well as goods and services required for the safety of civil aviation," he said.
Washington argued last month that Iran's request was an attempt to misuse the court and that the 1955 treaty specifically ruled out using courts to resolve disputes.
The treaty was signed long before Iran's 1979 Islamic Revolution which turned the two countries into arch foes.