---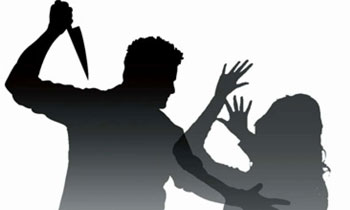 A 22-year-old Egyptian driver had been arrested on charges of killing a 54-year-old Sri Lankan maid following a love affair, the Egypt Independent reported on Monday.
The suspect, Mahmud R, had admitted during interrogations by Giza prosecutors the details of the story which ended with the maid's murder.The suspect and the maid had been working for a former police officer who resided in the Fifth Settlement during which an affair took place between them, according to the suspect.
He asked for permission from his family to marry the victim and travel with her to Sri Lanka, but the family refused.
The victim and the suspect left their work and the latter attempted to cut communication with the maid who insisted to meet with him as usual in a rented apartment in Cairo's Shubra al-Kheima area.
The maid told the suspect's brother she was pregnant and threatened to disgrace his family and to resort to the Sri Lankan Embassy in Cairo.
According to the suspect's confessions, he then contacted the maid and told her that his family pressured him to get engaged to a girl from his hometown in Sohag.
The suspect has convinced the maid that he was going to marry her and taken her to the regional road in Giza where he stabbed her in the neck before dragging her on the roadside and pouring gasoline on her body trying to set fire to it.
The security authorities arrested the suspect in Abu Simbel in Aswan. Prosecutors ordered the suspect to be remanded and he was charged with murder.