---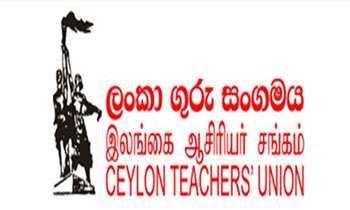 Country's education sector to disrupt due to an islandwide token strike by Education Administrative service officers, school principals and teachers on Thursday (26) urging the Government to suspend 1,014 appointments made under the political victimization scheme immediately.
Speaking to Daily Mirror, Ceylon Teachers Union (CTU) General Secretary Joseph Stalin said despite the strong trade union protests, around 1,014 individuals were promoted to Sri Lanka Education Service.
Principals and teachers showed their displeasure by reporting sick leave on July 04 on the date the appointments were granted.
Mr. Stalin said that unions held discussions with the Prime Minister and Law and Order Minister Ranjith Madduma Bandara on July 03 at the Parliament, and met the Public Service Commission officials on July 10 where they gave two weeks to withdraw their decision.
He explained that until now it had not received any response from the officials, therefore, will resort to a token strike on Thursday (26).
A total of 17 unions in the education sector had given their consent for the trade union action including the Education Administrative service officers.
"We were compelled to take stern trade union action due to Government's move to destroy the entire education sector with unqualified individuals. The education system of the country will be disrupted on Thursday due to authorities' short-sighted arbitrary move," he added.
He further said that among the appointed individuals to the sector under the political victimization, 27 individuals had failed the G.C.E Ordinary Level Mathematics subject while another 138 were found guilty on disciplinary grounds. (Thilanka Kanakarathna)