---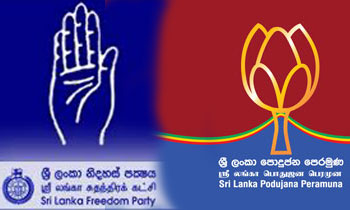 Three SLFP members of the Eastern Provincial Council obtained the membership of the Sri Lanka Podujana Peramuna (SLPP) led by Prof. G.L. Peiris today.
They claimed that the SLFP is destroying the country after joining with the United National Party (UNP).
Accordingly, Provincial Councilors W. D. Weerasinghe, T. M. Jayasena and Chandra Thevarapperuma joined the SLPP.