---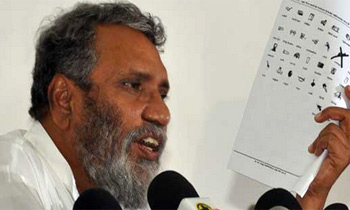 Against the backdrop of the government drafting two Bills which, if enacted, would make way for the postponement of the Provincial Council Elections due this year, the Election Commission said it was not in favour of withholding elections even through a parliamentary process.
Its Chairman Mahinda Deshapriya told Daily Mirror the Commission was bound to act according to the laws brought by Parliament.
However, he said the Commission was opposed to postponing due elections in any way or form as it was against the norms and principles of democracy. He said this had been outlined by the Universal Declaration of Human Rights.
Mr. Deshapriya quoted Article 21 of the Declaration that says, "The will of the people shall be the basis of the authority of government; this will shall be expressed in periodic and genuine elections which shall be by universal and equal suffrage and shall be held by secret vote or by equivalent free voting procedures.
He had this to say, "We are not faithful to the political parties. But, we, the Election Commission, are loyal to democracy."(Kelum Bandara)